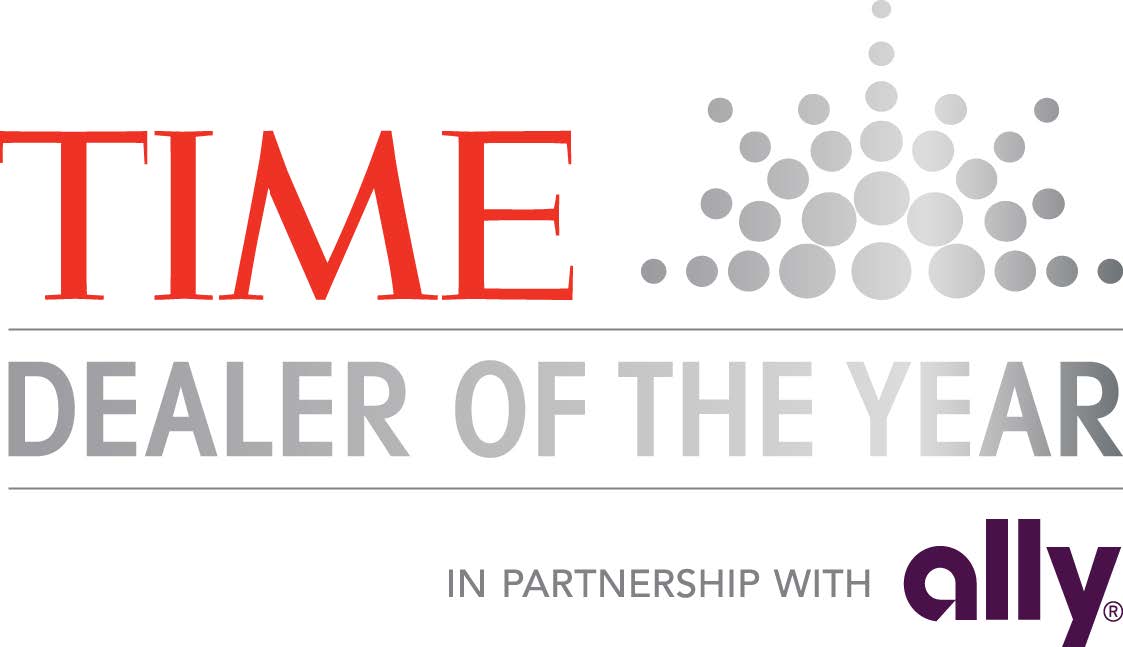 Time and Ally Financial Honor John Billard
John Billard
Hempstead Ford Lincoln
Hempstead, New York
(New York, NY, November 8, 2021) - The nomination of John Billard, operating partner and president of Hempstead Ford Lincoln in Hempstead, New York, for the 2022 TIME Dealer of the Year award was announced today by TIME.

Billard is one of a select group of 47 dealer nominees from across the country who will be honored at the 105th annual National Automobile Dealers Association (NADA) Show in Las Vegas on March 11, 2022. The announcement of this year's annual award was made by Viktoria Degtar, Global Chief Revenue Officer, TIME, and Doug Timmerman, president of Dealer Financial Services, Ally Financial.

The TIME Dealer of the Year award is one of the automobile industry's most prestigious and highly coveted honors. Recipients are among the nation's most successful auto dealers who also demonstrate a long-standing commitment to community service. Billard was chosen to represent the Greater New York Automobile Dealers Association in the national competition - one of only 47 auto dealers nominated for the 53rd annual award from more than 16,000 nationwide.

"We're fond of referring to our customers as family, because that's what we believe we truly are - one big family, employees and customers alike," nominee Billard said. "When someone buys a car from us, a relationship is formed, one that is nurtured over time when service or a new car is needed. And fostering these strong connections with our community is very rewarding to me."


Billard started his career in the United Kingdom at the age of 15 working as a car wash attendant while training to be a salesperson at a local Datsun dealership. He migrated to the United States in 1979 and began selling Jaguars in Long Island, NY. Billard later moved to his current dealership, which was originally founded in 1929, and became a top Saab salesperson.

"I have the belief that I could succeed in anything I want to do," he said. "I listened to wiser individuals and learned as much as I could from so tors. Hard work often leads to good luck, and I've enjoyed a lot of that."

In 2004, Billard bought into the dealership and continues to partner with Jeffrey Soukup, whose family owned the store. He also became a partner in Island Acura in Wantagh, New York, 10 years ago.

"I've surrounded myself with professional people and together we make team decisions that affect the overall success and future of the company," Billard said. "I'm proud of everything I've accomplished so far and look forward to whatever lies ahead."

Billard currently serves on the board of the Greater New York Automobile Dealers Association as vice chair, previously as secretary. "I have been instrumental in helping to set policies and oversee the financial stability of the association," he said.

In the area of community service, Billard knows that his dealership's reputation in the Hempstead market transcends the bill of sale. "I am a big believer in sharing the dealership's success with the community that helped us get here," he said. "We are as much a part of the community as our customers, and we have a moral obligation to assist where we can. Most importantly, we're happy to do it."

To that end, his dealerships annually support Toys for Tots and the New York Cares Coat Drive. "Through the years, we have collected and donated thousands of toys and coats for local families in need," he said. "The idea that we helped people stay warm during the winter, or gave a child a good Christmas, is a feeling words can't even describe." In addition, Billard has hosted a food drive for the Nassau County Veterans Service Agency V.A. Clinic and is a benefactor of Nassau Community College.

"Veterans allow us the freedom to pursue the American Dream. Were it not for them, I might never have been able to see mine fulfilled."

Being a parent, one of his most gratifying contributions, which benefits a cause very dear to his heart, is the support given to the Pablove Foundation, a California-based charity that helps fight childhood cancer. ""The children Pablove strives to help could've been anyone's,"" says Billard.

"With that in mind, any parent would give as much as they could to make the lives of these children easier and help in their fight against this horrible disease. Fortunately, Hempstead Ford Lincoln is in a position where we can make a difference."

Dealers are nominated by the executives of state and metro dealer associations around the country. A panel of faculty members from the Tauber Institute for Global Operations at the University of Michigan will select one finalist from each of the four NADA regions and one national Dealer of the Year. Three finalists will receive an additional $5,000 for their favorite charities and the winner will receive an additional $10,000 to give to charity, donated by Ally.

In its eleventh year as exclusive sponsor, Ally also will recognize dealer nominees and their community efforts by contributing $1,000 to each nominee's 501(c)3 charity of choice. Nominees will also be recognized on AllyDealerHeroes.com, which highlights the philanthropic contributions and achievements of TIME Dealer of the Year nominees.

"In cities and towns across the country, auto dealers make a big economic impact-going the extra mile to strengthen their communities," said Doug Timmerman, president of dealer financial services, Ally. "It's an incredible achievement to be nominated for TIME "Dealer of the Year. The program not only recognizes leadership in business and customer service, but also a commitment to giving back and doing it right."

Billard was nominated for the TIME Dealer of the Year award by Mark Schienberg, president of the Greater New York Automobile Dealers Association. Billard and his wife, Trisha, have two children."